Portugal is a southern European country on the Iberian Peninsula, bordering Spain and the Atlantic Ocean.
Its Oceanside location influences many aspects of its culture – salt cod and grilled sardines are national dishes, the Algarve's beaches are a major tourist destination and much of the nation's architecture dates to the 1500s-1800s, when Portugal had a maritime empire.
WHY CHOOSE PORTUGAL?
Portugal boasts a rich and diverse culture, Mediterranean climate, a safe and stable setting, which is an ideal location for raising families, conducting business or simply for travel. Investors find many opportunities in Portugal's secure and fast developing market, with access to the entire Schengen zone.
Program benefits:
Residence visa waiver for entering Portugal;
Live and work in Portugal;
Visa-free travel within the Schengen member states;
Can become a permanent resident after five years as a temporary resident;
Can become a citizen of Portugal after one year as a permanent resident;
Include in the process and extend benefits to family members, such as spouse or partner, dependent children and dependent parents.
QUALIFICATIONS
Portugal's Golden Resident Permit program is offered in accordance with the Ministry of Foreign Affairs through the Department of Consular Affairs and the Portuguese Trade and Investment Agency (AICEP).
Aimed at attracting foreign direct investments to the country, the program yields a residency permit in Portugal to non-EU investors who meet the following requirements:
Execute the required investment in one of the available investment options. Funds must originate from abroad;
Provide proof of no criminal record;
The applicant's name must not be included on the list of persons whose property is ordered to be frozen within the boundaries of the EU;
Payment of application and processing fees where applicable;
Enter Portugal for the first time on a valid Schengen visa;
Meet or exceed the minimum stay requirements (7 days for the first year, 14 days for subsequent 2-year periods).
INVESTMENT OPTIONS
In July 2015, through Act 63/2015 and Regulatory Decree 15-A/2015 the required investment options were revised, and new ones were added. Investors now can choose from the following:
Property investments
Acquisition of property for a total value equal to or above €500,000, or
Acquisition of property for a total value equal to or above €350,000 for properties more than 30 years old or located in urban regeneration areas designated for refurbishing.
Qualified offer
Casa da Companhia is a rehabilitation project of a Palatial House, an emblematic building in the city of Porto built in the XVIII century. The €11.2 million project includes the development of luxury residences, amenities, a SPA club, a restaurant, a shop, and indoor and outdoor swimming pools. Only 32 fractions of €350,000 are issued to investors as co-owners of the entire property. Some of the project benefits include:
Guaranteed 4% annual rental return, starting from the first year of operation;
Easy and flexible exit strategy;
100% funds return guarantee after 5 years;
7 days accommodation per year;
Great location.
For more details, please consult the project prospectus.
Capital investment
Capital transfer of minimum €350,000 for investing in research activities;
Capital transfer of minimum €250,000 for investing in the arts, or for reconstruction or refurbishment of national heritage projects;
Capital transfer with a value equal to or above €500,000, for purchasing shares in investment funds or in venture capital.
Job creation
Creation of 10 jobs or more.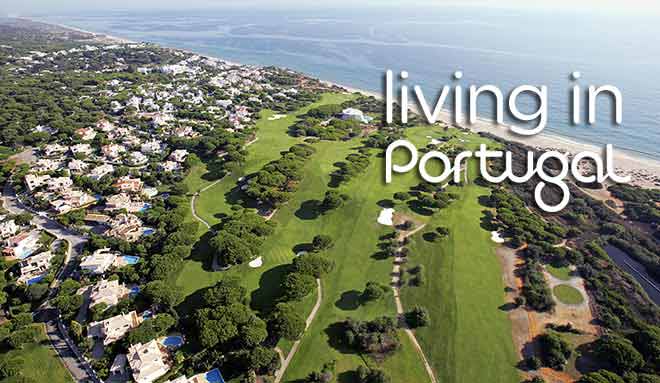 Investor Residency Bond Program
Hungary is a landlocked country in Central Europe.
Its capital, Budapest, is bisected by the Danube River and famed for its dramatic cityscape studded with architectural landmarks from Buda's medieval Castle Hill and the grand neoclassical buildings along Pest's Andrássy Avenue to the 19th-century Chain Bridge. The country has a long, rich history, and its culture reflects Roman, Turkish, Slavic and Magyar influences.
WHY CHOOSE HUNGARY?
As a member of the European Union and the Schengen zone, Hungary is among the 30 most-visited destinations on the planet. It boasts a rich and diverse culture (everything from music and film to food and literature) universal healthcare, and is perfectly located in the center of Europe. Established in 2012, the Investor Residency Bond Program offers applicants a host of advantages.
Program benefits:
A single application process for the main applicant and all qualifying family members, including parents, without age restrictions;
No mandatory trips to Hungary required. Application can be lodged at the respective Hungarian Consulate;
One of the fastest and most streamlined application processes leading to EU permanent residency for life, in under 30 days;
Residential address requirement has been waived;
Hungary is a member of Schengen, the European Union and NATO;
Fully guaranteed investment, returned in full after 5 years;
Free movement throughout Europe's Schengen zone.
QUALIFICATIONS
The Investor Residency Bond Program doesn't have any set criteria for applicants in terms of personal net worth or management experience. However, the Hungarian administration officers reserve the right to request an interview meeting with the applicant, which can be exercised at random.
During the initial due-diligence and application stages, the financial intermediary and the Hungarian authorities will follow standard know-your-clients' (KYC) and anti-money laundering procedures. For this reason, at the stage of application, the principal applicants will have to provide a set of standard documents proving their source of income and accumulation of personal net worth.
INVESTMENT PROCESS
The statutory procedure for accepted foreign direct investment in the Investor Residency Bond Program includes the purchase of special Hungarian government bonds in the amount of €300,000 with a maturity of five years. At maturity, the original capital is returned to the investor without accrued interest.
Legislation dictates that the program investment is used to purchase bonds that are issued by a Residency Bond Agent approved by the Hungarian authorities. The agent, in turn, invests that amount in the Hungarian government bonds. This transaction is subject to a Subscription Agreement with the designated enterprise, which must be licensed for the main applicant's geographic region. The government bonds are assigned for the program only, and cannot be used for trading on the public or the secondary market.
Once the security is issued to the investor, the Residence Bond Agent will provide an irrevocable declaration certifying that a treasury bond for a nominal value of €300,000, with a five-year maturity, will be purchased from the funds received from the investor within 45 days of his/her residence permit being issued. In addition to the investment, applicants are also required to cover all processing and visa application fees.
To further guarantee the investment, applicants may wish to obtain a Letter of Bank Guarantee by the issuing bank. Additional fees by the bank apply.
Arton Capital Hungary has been awarded exclusivity in the following 30 countries: Afghanistan, Algeria, Bahrain, Egypt, Hungary, Indonesia, Iran, Iraq, Jordan, Kazakhstan, Kuwait, Lebanon, Libya, Malta, Morocco, Nigeria, Oman, Pakistan, Qatar, Saudi-Arabia, Singapore, Syria, Switzerland, Thailand, Tunisia, United Arab Emirates, United Kingdom, United States of America, Vietnam and Yemen.
As the only agent registered in Hungary, we can accept applicants from any country, provided applications are lodged in person within Hungary. All other applicants must make sure that their investment is made through the designated agent responsible for their specific region.
FINANCING OPTION
When available, for a set pre-paid fee, clients can leverage their capital by choosing the Financed option. This loan is initiated and repaid at no further cost to the investor. Please contact us for details.
WHY CHOOSE DOMINICA?
Officially The Commonwealth of Dominica, this beautiful island boasts pristine sandy beaches, lush green mountains, acres of unspoiled tropical rainforests, and some of the best diving and hiking in the Caribbean. A diverse blend of English, French, African and Carib peoples and cultures, Dominica is a politically and economically stable state with the lowest crime rate in the region. The Economic Citizenship Program Dominica offers applicants a wealth of benefits and privileges, including:
No physical residency requirements;
Inclusion of dependent children up to 25;
Inclusion of unmarried daughters under 25 living with and fully supported by the main applicant;
No minimum level of education required;
No managerial experience required;
No interview, education or management experience required;
Visa-free travel to over 95 countries including Europe's Schengen zone, UK, Hong Kong, Malaysia, Singapore and Turkey;
No taxes for non-residents;
Dominica recognizes dual citizenship, so you can retain your current nationality.
QUALIFICATIONS
The Program offers many benefits in exchange of several requirements that applicants must meet. To qualify for citizenship in Dominica applicants need to meet the following criteria:
Be of outstanding character;
Hold no criminal record;
Have excellent health;
Have a basic knowledge of English;
Make a direct, non-refundable investment with the government of Dominica.
INVESTMENT REQUIREMENTS
The investment options for obtaining citizenship status in Dominica are as follows:
Single applicant
A single applicant will be required to make an investment of US$100,000.
Family application I
(Applicant + spouse)
An investment of US$175,000 qualifies the applicant and the applicant's spouse for citizenship.
Family application II
(Applicant + spouse + 2 children under 18)
An investment of US$200,000 qualifies the applicant, the applicant's spouse and two children under 18 years for citizenship.
Family application III
(Applicant + spouse + 3 children under 18)
An investment of US$350,000 qualifies the applicant, the applicant's spouse and three children under 18 years for citizenship. An investment of US$50,000 is required for each additional child under 18 years.
Nationals of the following countries and territories will be treated on a case-by-case basis: Afghanistan, Chechnya, Iraq, North Korea, Pakistan, Sao Tome Principe, Saudi Arabia, Somalia, Sudan, Turkmenistan, Uzbekistan, and Yemen.
Exceptions are applicants who have been legal residents in other countries for 10 years or more and their investment funds are not originating from one of the above-mentioned countries. For case-by-case eligibility, please contact us.